Paygilant partners with industry leaders to provide best-in-breed solutions that offer
great user experience while stopping fraudsters before they can do harm. We work jointly
with our partners to enhance customer value, loyalty, and bottom line results. By joining
Paygilant's Partner's Program, as a referral or technology partner, we offer our mutual
customers a scaleable and seamless value-added collaboration.
Partners:
FCASE

is an integrated fraud management suite that provides end-to-end fraud
operations management. FCASE aggregates information from multiple fraud detection
programs, and provides a cross-channel analytics for all your fraud data.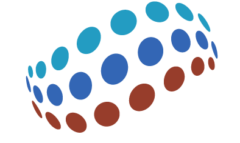 ADO Technologies

is a leading solution provider of intuitive, accurate and secure mobile
biometric platform for various ID management applications.

Alfa Group is a software house that operates in the market of services and solutions since
1996 and today is one of the most dynamic and innovative in the ICT sector, specializing
in solutions for enterprise management and security.

United Pay Ltd is a business facilitator and innovative mobile Apps, Wallets, card/cardless and
multi channel digital  payment solutions enabler driving the shift from transactions to consumer
interactions.
Checkout Our Solution Overview