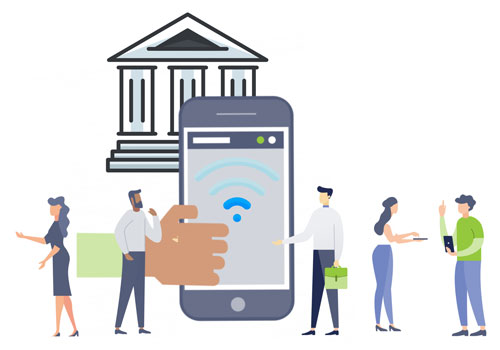 The world has changed. Behavior has changed and banking has changed.
The Digital transformation is upon us and banking is rapidly evolving. In this fast-moving environment, where finance and fraud intersect, there are many implications for financial institutions that are trying to stable between  security, compliance and a frictionless experience.
Traditional means of detecting fraud are not keeping up with fraudsters who employ sophisticated fraud MOs.  At the same time, improving the customer experience and building trust is critical for banks looking to customer loyalty growth. With less friction and less fraud, Paygilant delivers significant return on investment, making it the ideal choice for financial institutions.
Preventing Financial Fraud Using Layered Security (Including Behavioral Biometrics)
Paygilant prevents fraud before it can take place. By utilizing a layered security methodology that includes device fingerprinting, behavioral biometrics and transaction analysis, Paygilant boosts accuracy and reliability reducing false positives and improving the user experience.
Prevent sophisticated fraud before the transaction occurs

Increase customer loyalty while decreasing fraud losses

Reduce the need for costly manual reviews with improved accuracy

Contend multiple financial related uses cases with one solution

Easily integration using, light SDK solution

Designed for financial institution with digital transaction focus
Why Paygilant?
Drive growth by securing mobile transactions. Paygilant secures mobile transactions using its revolutionary SmartRisk methodology that prevents erroneous mobile traffic from infiltrating your client's accounts.
Secures customers throughout the users journey.   Paygilant ensures that your customers are confidently secured throughout the users journey from app download to continuous transaction.
Significantly reduce chargebacks and fraud losses.  Minimize  the charageback process,  which is a lengthy, costly and annoying to all parties.
Drive growth by securing mobile transactions. Paygilant secures mobile transactions from malware, trojans and bots, and prevents erroneous mobile traffic from infiltrating your client's accounts.
Build a trusted and loyal customer base .  By accurately authenticating existing and new bank clients you can build a new (mobile only) customer base.
Paygilant Use Cases for Financial Insitutions
Account Takeover
Account Takeover has become a common attack vector that is impacting financial institutions.  Fraudsters gain unauthorized account access using credentials obtained through compromised devices, malicious personas, shared passwords,  and other tricks.  Paygilant advanced Smart Risk Methodology combines behavioral, biometric, device and transaction data to stitch together a continious indication whether the account has been infiltrated.
New Account Fraud
New account fraud using breached financial identity theft has become widespread. Paygilant's solution evaluates if a new user is behaving as a legitimate user, fraudster a machine. By flagging high-risk accounts in real time Paygilant prevents fraud before they happen.
Transaction Fraud
Bank clients conducting mobile transactions can often be the victims of transaction fraud. Fraudsters use transaction based attacks to bypass simple device intelligence solutions by launching attacks from the user's recognized device and authenticated session. Paygilant delivers strong device identification,  behavior biometric analysis, and transaction review, while evaluating the overall security posture of the mobile device.