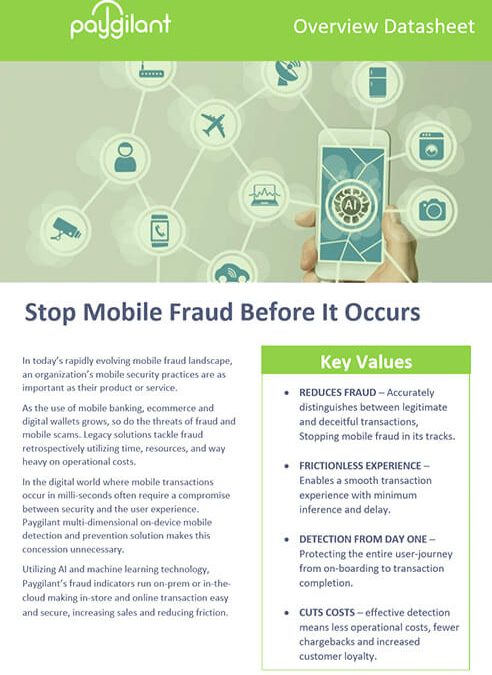 In recent years, Peer to Peer payments have shown a significant increase, passing the $120 billion mark (2017). Currently, one in three American consumers uses P2P apps to make instant payments to friends, relatives, service providers, or anyone they owe money. Since P2P account opening does not require identity verification, it is vulnerable to various types of fraud and threats including malware, social engineering, remote access, SIM swapping, call forwarding and other techniques. Using these techniques, the fraudsters are able to exploit two main points of failure:
Contextual multi-dimensional authentication (CMA) is a new approach for mobile payment verification that integrates large amount of data and uses machine learning to generate a risk-score. Paygilant's CMA approach – SmartRISK ingests a wide range of fraud indicators: behavioral biometric, device fingerprint, transaction data, and more to generate a risk-score to distinguish between genuine/fraudulent activities throughout the entire user-journey.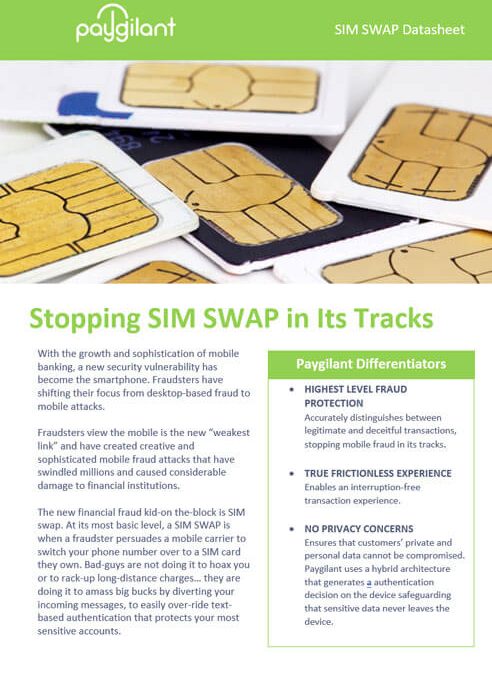 The Stopping SIM SWAP in Its Tracks Datasheet outlines Paygilant's ability to curb SIM SWAP.